What We Do
Sound + Video Works provides professional services to the commercial audio-video integration industry. Our clients are system integrators, contractors, owners and end-users. Our expertise is in large, highly complex sound and video systems for sporting facilities, higher education, casinos, performance venues, government facilities, and corporate meeting spaces.
---
Who We Are

Steph Carolan
Steph has over a decade of experience in the audio-visual industry. Her expertise lies in engineering, programming, designing and commissioning complex systems, including large sports stadiums and arenas, entertainment facilities and educational and government facilities. She received her Bachelor of Science in Electrical Engineering from University of Maryland, College Park with a focus in Digital Signal Processing and a minor in Music Studies.
---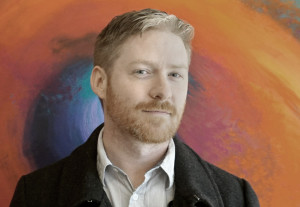 Jeff Vogt
A lifetime passion for technology and music led Jeff to the world of system integration over twenty years ago. Since then, he has earned a reputation for solid engineering and reliable programming, while leading the technical effort on many highly complex commercial integration projects. Jeff brings expertise in networked audio and video systems, he codes in multiple programming languages, and loves to create elegant, intuitive systems that work. He graduated summa cum laude with a BS in Audio Engineering Technology from the University of Hartford.
---
Contact
Address
Sound + Video Works
6328 Boyers Mill Road
New Market, MD 21774
---
Email
For general inquiries, please email info@svworks.net
For sales and service, please email sales@svworks.net
---
Principals
Steph Carolan – steph@svworks.net – 410-274-0535
Jeff Vogt – jeff@svworks.net – 410-274-1620